The second edition of the International Conference "Communication in Action:
From Theory to Practice and Back"
7-9th November 2019, Iași, Romania
---
The second edition's overarching theme is:
Strategic Communication in the Digital Era:
Challenges and Opportunities for Practitioners
---
Strategic communication specialists have traditionally been concerned with the contribution that communication activities can have in helping an organisation achieve its higher-order goals and fully exercise its agency as a political, cultural, and social actor that can influence the world it acts in. Successful strategic communication is focused on proving the authenticity of brand values, that can further make the employees feel that their work is purposeful, and can motivate public adherence to the broader-scale actions of the organisation.
In the digital era, marked by changing patterns of audience interaction, strategic considerations seem to lose ground in the face of short-term tactics to grab audience attention, to be seen, liked, and talked about, to be a captivating presence on the popular platforms. While so many practitioners are preoccupied with the latest trends and fads in terms of Internet and mobile platforms, strategic communication would advise a  constant confrontation with the higher-order purposes of the organisation, seen both from a managerial point of view, but also from a cultural and meaning-building perspective. The nature and the content of the relationships an organization initiates and maintains with its different categories of stakeholders is the priority for specialists in strategic communication, who must see beyond the joys of phatic communion.      
As noise increases in the emerging media, a major challenge for practitioners is not to add to that noise their own contribution, but to create spaces, both online or offline, in which the organisation and its key stakeholders can create the premises for authentic dialogue. Deciding who to talk to prioritarily, which opinions to take into consideration, how to stimulate debate and how to minimize waste or counter-productive communication manifestations (that undermine true dialogue) are all difficult decisions that a communication strategist must now make.        
All in all, the strategic work of communication specialists is worth being scrutinized in this new context, as the logic of the new digital platforms poses serious challenges to the classical methods of identifying and engaging with important stakeholders of an organisation, as well as to the classical indicators used to measure the success of a communication campaign.
The Abstracts can be sent at the email address daniel.obada@uaic.ro  by October 23rd, 2019 and should use the template on our website.
More details about each of the Conference Panels can be read here, while further information on the registration procedures can be found here.


Plenary Speakers


Professor of semiotics, advertising, and strategic communication at the Department of Communication and Arts, University of Beira Interior, Portugal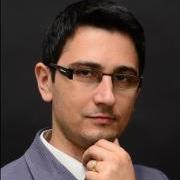 Associate Professor, PhD in Sociology at the Faculty of Journalism and Communication Sciences, Head of the Department of Cultural Anthropology and Communication, University of Bucharest.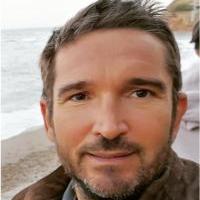 Profesor-cercetător la Universitatea din Nisa, (Master 2 EMIC - Comunicare Culturală, Master 2 DISTIC - Cercetare, Master 2 ICCD - Media Digitală)
Associate Professor at the Communication and Public Relations Faculty (FCRP), National University of Political Studies and Public Administration (SNSPA), Bucharest, Romania.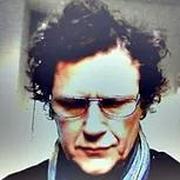 University Nice Sophia Antipolis,
Nice, France
Arteveldehogeschool Ghent, Belgium
Manager of Postgraduate Programme Digital Marketing Communication
ORGANISERS
Organiser
Alexandru Ioan Cuza University of Iaşi is the oldest higher education institution in Romania. Since 1860, the university has been carrying on a tradition of excellence and innovation in the fields of education and research. With over 23.000 students and 742 academic staff, the university enjoys high prestige at national and international level and cooperates with  403 universities world-wide. Alexandru Ioan Cuza University is a member of some of the most important university networks and associations: the Coimbra Group, EUA – European University Association, Utrecht Network, International Association of Universities, University Agency of Francophony and the Network of Francophone Universities (RUFAC). These partnerships offer us the opportunity to experience changes, to have student and teacher mobilities and joint academic, research and strategy programmes.
Alexandru Ioan Cuza University became the first student-centered university in Romania, once the Bologna Process was implemented. We believe in the power of individual choice and customized education. Thus, we became the first Romanian university to offer students the opportunity to choose both a major and a minor field of study, in a combination at their choice, that best suits their career goals.
Research at our university is top level. In 2008, for the third year in a row, Alexandru Ioan Cuza University was placed first in the national research ranking compiled on the basis of Shanghai criteria. Our teachers are involved in over 187 national and international research projects. Striving for excellence, the university takes unique initiatives to stimulate research quality, to encourage dynamic and creative education and to involve its best students in academic life.
The Department of Communication Science and Public Relations
is an educational and research structure that aims to produce, develop and disseminate valuable knowledge about the role of professional communication in the contemporary democratic society.
Communication is what makes humans capable of the most astounding achievements: it makes art and education possible, it makes business possible, it makes it possible for people to express or hide their true thoughts, to think of legal and moral standards, to make plans for collective action. The systematic study of communication has become more necessary today, when technological developments have turned the world we inhabit in a complex and interconnected space, whose components are intensely interacting.
Our educational and research priorities envisage the following directions:
The impact of communication strategies on the evolution of a brand – be it a commercial, cultural, institutional, or social brand
The role of PR and advertising in making a business more efficient
The mass-media system in contemporary society
The impact of new media on mass communication, PR and advertising
The legal and ethical standards that a communication practitioner must take into account when developing a strategic plan for an organization
The rhetorical and the semiotic underpinnings of public communication
The bases of interpersonal communication
The constitutive role of language in the creation and functioning of social entities.
Organiser
Artevelde University of Applied Sciences, member of the Ghent University Association, offers a wide variety of study programmes in the fields of business, teacher training, communication and media, healthcare and social work.
The university of applied sciences was founded in 2000, from the merger of four local universities of applied sciences. Today, it is a progressive centre of expertise for education, research and development, where students, staff members and strategic partners work together in a stimulating, internationally-oriented environment.
We educate professionals who push their boundaries through creativity, innovative thinking and entrepreneurship, and pursue excellence and sustainability.
Based on a culture of internationalisation, Artevelde University of Applied Sciences is an active partner in several international networks and collaborates intensely with international partners for educational and research purposes.
Some quick facts
Organiser
Nowadays, UBI is a national and international reference institution, in the spheres of education, research, innovation and entrepreneurship.
More and more concerned about quality, UBI has invested in the creation of well-equipped laboratories, in the expansion of its facilities, in the involvement in research projects of national and international scope, and in a qualified teaching staff. Two of the hallmarks of this University are the provision of laboratories in all teaching areas and teacher-student proximity education. With approximately 7000 students, this institution has now more than 29 undergraduate or master courses, about 40 2nd cycle/master courses and about 25 3rd cycle/doctorate courses, distributed by its five faculties: Faculty of Sciences, Faculty of Engineering, Faculty of Social Sciences and Humanities, Faculty of Arts and Letters and Faculty of Health Sciences. Currently, in terms of human resources, UBI has more than 600 teachers and 270 employees throughout its five faculties and services.
History
The first steps on the path of what is now the University of Beira Interior (UBI) were given in the 70, when the Instituto Politécnico da Covilhã (IPC) was born, in 1973. The city, once considered "The Portuguese Manchester", by its long tradition, dynamics and wool quality, was struck, in this decade, by an industrial crisis: large and small factories had begun to reveal serious weaknesses that would lead to their closure, with disastrous social and economic consequences for the region.
It was in this panorama, and since the beginning of the activities of the working group for the Regional Planning of Cova da Beira, that the idea to create a higher education institution in the region came up, in order to provide their inhabitants the possibility to pursue post-secondary studies without the obligation to move to other parts of the country, most of the times forever.
The UBI's statutes were revised in accordance with the Legal Regime of the Higher Education Institutions (Law 62/2007 of 10 September). One of the most interesting of UBI's physical features is the fact that the institution is the result of the recovery of ancient buildings, of great historic, cultural and architectural value. At the same time, it has been possible to preserve some historical landmarks of the city and revitalize them in spaces conceived for teaching and research.
In the 90s, the University was expanded to the far north of the city, along the Ribeira da Carpinteira. In 2006, the construction of the Faculty of Health Sciences was concluded, thus fulfilling the setup program of the Medicine course infrastructures, which started functioning in 2001/2002.
Currently, the UBI hosts more than 7 thousand students spread across five faculties – Arts and Letters, Sciences, Health Sciences, Social and Human Sciences, Engineering – with a formative offer adequate to Bologna, as well as laboratory and research structures to support the teaching process and with strong links to society and to the business world.
Faculty of Arts and Letters
Created in 2000, the Faculty of Arts and Letters is located in the former premises of the "Real Fábrica de Panos", founded by the Marquis of Pombal in 1764. Born of an original concept in the Portuguese Academy of that time, it encompasses traditional areas of Letters, Philosophy, Design, Cinema and Communication Sciences, as well as its strands of> Journalism, Advertising and Public Relations.
Department of Communication and Arts
Department of Letters
Constantin SĂLĂVĂSTRU
Eduardo CAMILO
Marcin SOBIESZCZANSKI
Antonio MOMOC
Camelia BECIU
Delia BALABAN
Gheorghe Ilie FÂRTE
Gerard Leonid STAN
Ștefania BEJAN
Alexandru GRĂDINARU
Bogdan Constantin NECULAU
Gheorghe Ilie FÂRTE - Chairman of the Organizing Commitee
Alexandru GRĂDINARU - Vice-Chairman of the Organizing Commitee
Daniel-Rareș OBADĂ - Secretary of the Organizing Commitee
Viorel ȚUȚUI - Supervisor of the Argumentum Journal of the Seminar of Discursive Logic, Argumentation Theory and Rhetoric
Ioana GRANCEA - Conference Copywriter
Bogdan Constantin NECULAU - member of the Organizing Commitee
Alexandra Niculina Babii
Mariana Bucșă
Mădălin Cotic
Valentin Roberto Dragomir
Aditi Anamaria Gheran
Anca Georgiana Mădăraș
Raluca Maria Marcu
Ioana Moroșanu
Elena Vasiliu